Diagnosis of personality traits by facial features
On April 11, Evgeny Osin, Ph.D., Associate Professor of the Department of Psychology of the HSE University and the University of Paris Nanterre made a presentation on the topic: "Diagnosis of personality traits by facial features: Development and validation of a psychometric model".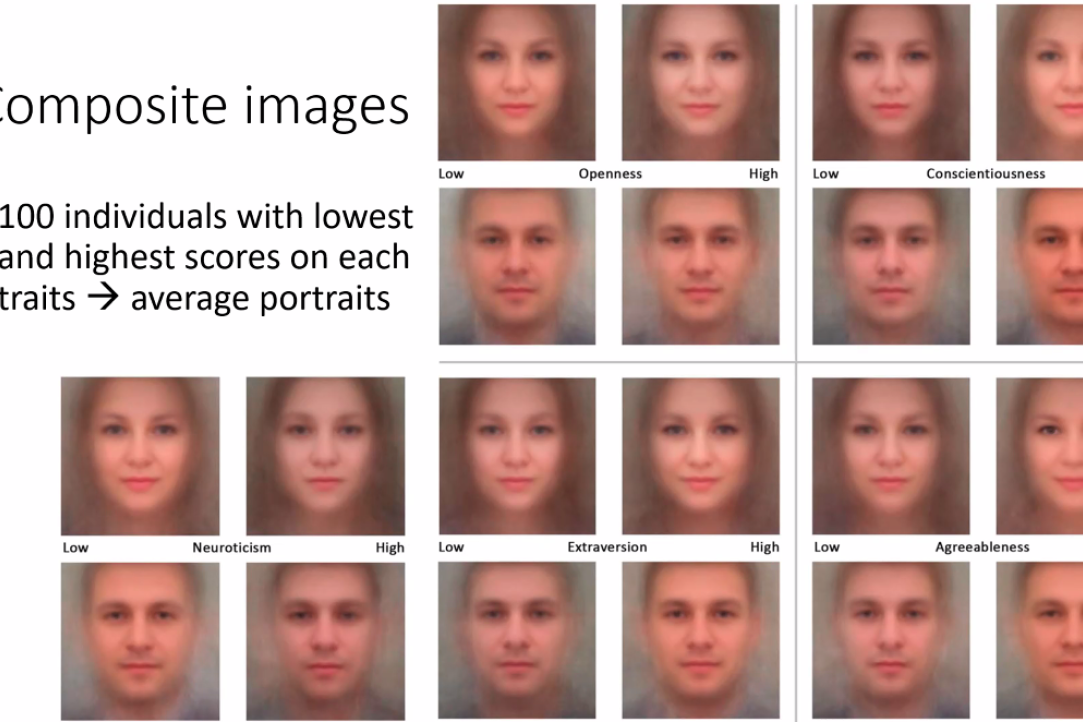 The problems of the connection of facial features with facial features have been of interest to people for a long time, but attempts to find such connections were unsuccessful: in the 20th century, with the advent of statistical models, the ideas of physiognomy could not stand the test and were recognized as pseudoscientific. However, in the 21st century, thanks to the development of machine learning, it was shown that such connections still exist, they are simply weaker and do not boil down to one feature. The report presented theoretical justifications for the connections of facial features with personality traits and presented the results of a study showing the possibility of reliable and valid prediction of personality traits from photographs ("selfies") using a cascade of neural networks trained on the material of self-assessments on the traits of the "Big Five". New validation results were also presented, demonstrating the relationship of the assessments of traits obtained with the help of artificial intelligence with the assessments of unknown anonymous experts-people who make up the first impression of the photo.

The article referred to in the report.